Clearway is moving the energy transition forward
We're a leading integrated clean energy company with the 5th largest renewable operating fleet in the US.
How we put our values into practice
Safety and health

In the field and in the office, always putting first the well-being of our people, our neighbors, and our environment.
Integrity

Doing what's right in our work, saying what's right with our words.
Accountability

Owning our responsibilities and the outcomes, facing our challenges and seeking help where we need it to meet them, and finding a way to just get it done.
Continuous improvement

Recognizing there's no such thing as perfect in the real world, but embracing opportunities to learn and change, always making progress towards a better company.
Teamwork

Seeking opportunities to collaborate, looking to get the most out of everyone around us, celebrating success and sharing setbacks, and accomplishing all the more for it.
Our commitment to sustainability
Clearway is committed to sustainability in all aspects of our operations and governance.
We are guided by our operating principles and a robust framework of policies that ensure our actions are fair, balanced, and ethical.
Explore all our projects
View our portfolio of hundreds of operating and development solar, wind, and storage projects across the country.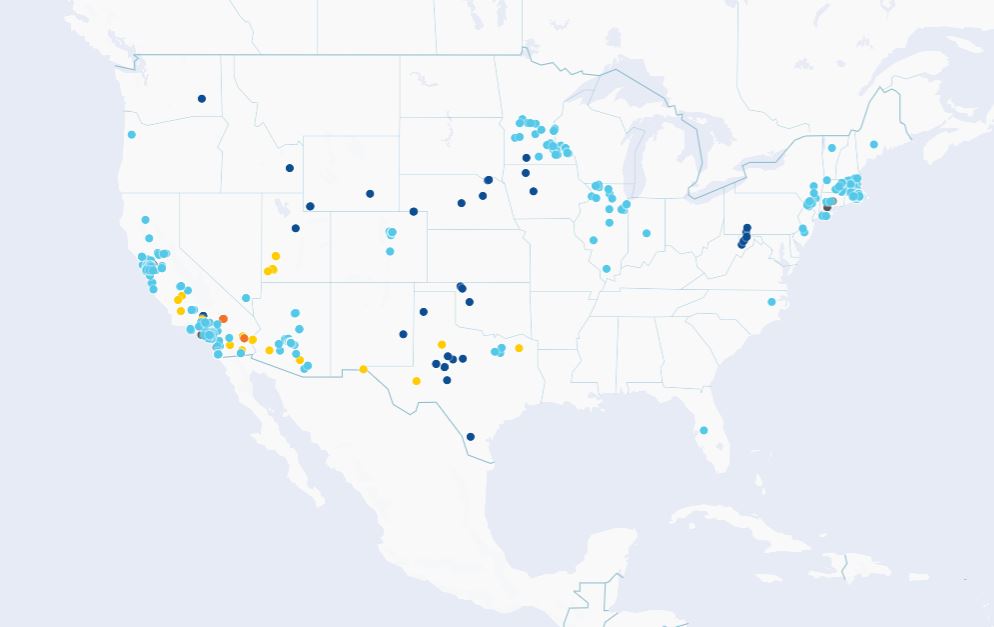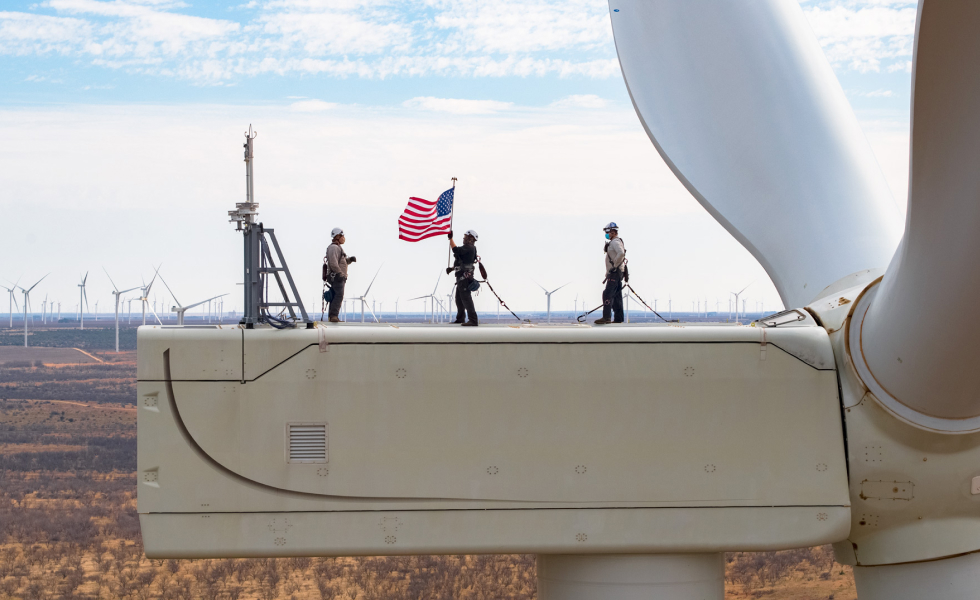 We want to build with you
We have open positions spanning nearly every facet of the clean energy transition.
Profoundly rooted in values
We build to last: our projects, our partnerships, our people, and our business.
350+
projects in our operating fleet
We consider perspectives from all directions, value backgrounds of all kinds, strive to understand through new lenses, and communicate thoughtfully.
25%
of employees are actively involved in our inclusion groups
We seek to realize the potential in our people, our partners, and our projects.
500+
landowners hosting our projects
Our public affiliate and ownership structure
Clearway Energy, Inc. is one of the largest renewable energy owners in the US with over 4,700 net MW of installed wind and solar generation projects. Clearway Energy's over 8,000 net MW of assets also includes approximately 2,500 net MW of environmentally-sound, highly efficient natural gas generation facilities.
Through this environmentally-sound diversified and primarily contracted portfolio, Clearway Energy endeavors to provide its investors with stable and growing dividend income.
Clearway Energy's Class C and Class A common stock are traded on the New York Stock Exchange under the symbols
CWEN and CWEN.A, respectively. Clearway Energy Group owns a controlling interest in Clearway Energy, Inc. and serves as its supporting sponsor, principally through the development of renewable energy projects crafted to be optimal investment candidates for Clearway Energy, Inc. and through the operation of renewable energy projects owned by Clearway Energy, Inc. and also through the provision of administrative support services.
Clearway Energy Group is owned by Global Infrastructure Partners and TotalEnergies.
Get in touch
Whether you're a landowner interested in hosting a project, energy buyer shopping for long-term power contracts, equipment supplier, or someone else interested in working with Clearway, we'd love to hear from you.